Social Work Today's CE program offers social workers the opportunity to earn CEs from the comfort of their homes or offices.

Visit www.SocialWorkTodayCE.com today and join the thousands of professionals from across the country who have already have taken advantage of this great program.

Simply read an issue of the magazine, complete the online exam or the printed exam published in the magazine, and earn 2 CE credits! PLUS, you have the opportunity to earn CE credits from past issues, too! See what all the talk is about. Visit www.SocialWorkTodayCE.com today for more information!



Text Messaging Emergency Patients May Reduce Their Alcohol Consumption


Text messaging may be an effective way for healthcare providers to help young adults reduce heavy drinking, according to a study funded by a research grant by the Emergency Medicine Foundation.
Learn more »




Have a product or service you want to market to social work professionals, or an open position that you need to fill quickly? Social Work Today offers many flexible advertising programs designed to maximize your results. From print advertising to e-newsletter sponsorships, website advertising to direct mail opportunities, Social Work Today helps achieve your goals. E-mail our experienced account executives today for more information or call 800-278-4400!

AlliedHealthCareers.com is the premier online resource to recruit social work professionals. Post your open positions, view resumes and showcase your facility's offerings all at AlliedHealthCareers.com!



Social workers care about their clients, but rarely do they have time to care about themselves. Show yourself a little appreciation with field-inspired gear from our Gift Shop. We've got the perfect item for every situation from busy days in the office to at home visits. Check out our secure online shop today or call toll-free 877-809-1659 for easy and fast ordering.


Social Work Today is mobile for iPhone, iPad and Android users! Visit www.SocialWorkToday.com/digital
on your phone's browser to view the mobile version of this issue and bookmark us for future issues.



You will need Adobe Flash Player to view your digital issue. Go here for a free download.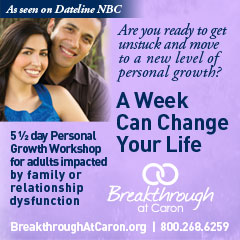 With more people choosing to "age in place," home healthcare is a growing option for long-term care. Even though home healthcare affords elders the comfort of aging in their own homes, it is not without its risks, some of them similar to the challenges faced with long-term care in residential facilities.

One of the most critical issues in long-term care, whether in home or in a residential facility, is medication management. This month's E-News Exclusive reports on a study showing that home healthcare patients aged 65 and older are prescribed potentially inappropriate medications (PIMs) at rates much higher than patients who visit a medical office.

Our exclusive examines potential reasons for this elevated risk and suggests that enhanced physician communication with home healthcare professionals can help reduce the risks of PIMs and that the Patient Protection and Affordable Care Act passed by Congress in 2010 provides incentives to optimize coordination of care that can help prevent prescribing PIMs.

Join us on Facebook and Twitter!

— Marianne Mallon, editor




Older Adults in Home Healthcare at Elevated Risk for Receiving Unsafe Meds

Older adults receiving home healthcare may be taking a drug that is unsafe or ineffective for someone their age. In fact, nearly 40% of elders receiving medical care from a home health agency are taking at least one prescription medication that is considered potentially inappropriate for them, a new study in the Journal of General Internal Medicine has revealed.

The study's researchers, led by Yuhua Bao, PhD, an assistant professor of public health at Weill Cornell Medical College, found that home healthcare patients aged 65 and older are prescribed potentially inappropriate medications (PIMs) at rates three times higher than patients who visit a medical office. The researchers' data show that home healthcare patients are taking 11 medications on average, and that the concurrent use of multiple medications is a strong indicator of the presence of PIMs.

"Elderly patients receiving home healthcare are usually prescribed medications by a variety of physicians, and it's a great challenge for home healthcare nurses to deal with prescriptions from many sources," says Bao. Still, she sees the home healthcare model offering potential for improving this situation. "Having a medical professional enter an elderly patient's home is an opportunity to do a proper medication review and reconciliation," Bao explains.

Full Story »




Aging Parents of Adults With Serious Mental Illness


Parents of people with serious mental illness are often special caregivers to their children from youth through adulthood. What happens as these parents age and need care and support themselves? Read more »

When Bad Things Happen to Good Social Workers:
The Perils of Ethics Mistakes
Ethical challenges in social work are inevitable. To prevent ethics mistakes, social workers should acquaint themselves with the most common ethical risks and implement comprehensive risk management protocols. Read more »



Yoga and Children's Mental Health


Research on yoga's mental health benefits for children and teens is being vigorously pursued by collaborations among medical professionals, social workers, and yoga instructors. Read more »

Does Professionalism Trump
the Golden Rule?
If you were in the client chair, what would you prefer? In noticing our choices as professionals for helping people, we can be more accountable for the effects that we have in others' lives. The Golden Rule can still have a legitimate place. Read more »



Study: Moderate Amount of Hardship
Results in Highest Resilience
The Los Angeles Times reports on a meta-analysis of studies showing that those who had a moderate number of traumatic events in their lives fared better than those on both extremes of having had very few or a highnumber.



Drug Shortages Highest Ever


According to CNN, manufacturing issues such as shutdowns and technical difficulties are causing drug shortages to hit an all-time high.


Healthcare Law Will Allow States to Tailor Benefits


The New York Times reports that the Obama Administration will permit significant variations in healthcare benefits from state to state, much like Medicaid and CHIP programs.



Generic Blood Pressure Medication Helps Ease PTSD Nightmares


According to NPR, researchers are finding that an inexpensive drug originally intended to treat hypertension may be helping ease the nightmares of people with PTSD.