Social Work Today's CE program offers social workers the opportunity to earn CEs from the comfort of their homes or offices.

Visit www.SocialWorkTodayCE.com today and join the thousands of professionals from across the country who have already have taken advantage of this great program.

Simply read an issue of the magazine, complete the online exam or the printed exam published in the magazine, and earn 2 CE credits! PLUS, you have the opportunity to earn CE credits from past issues, too! See what all the talk is about. Visit www.SocialWorkTodayCE.com today for more information!



USC Schools Go Mobile


A new Android mobile application gives students access to lectures, coursework, and other virtual classroom elements. Learn more »

EmFinders Marks
100th Rescue Milestone
This cellular-based emergency locator system that an individual wears on his or her wrist has helped local officials find 100 missing people. Learn more »



Have a product or service you want to market to social work professionals, or an open position that you need to fill quickly? Social Work Today offers many flexible advertising programs designed to maximize your results. From print advertising to e-newsletter sponsorships, website advertising to direct mail opportunities, Social Work Today helps achieve your goals. E-mail our experienced account executives today for more information or call 800-278-4400!

AlliedHealthCareers.com is the premier online resource to recruit social work professionals. Post your open positions, view resumes and showcase your facility's offerings all at AlliedHealthCareers.com!



Commemorate National Professional Social Work Month by ordering something cool yourself or for a deserving professional colleague today! Show your professional pride throughout March and beyond with new designs on social work-themed items like shirts, coffee mugs, tote bags, mouse pads and more. It's easy and affordable on the Social Work Today online Gift Shop. Check out our secure online shop today or call toll-free 877-809-1659 for easy and fast ordering.


Social Work Today is mobile for iPhone, iPad and Android users! Visit www.SocialWorkToday.com/digital
on your phone's browser to view the mobile version of this issue and bookmark us for future issues.



You will need Adobe Flash Player to view your digital issue. Go here for a free download.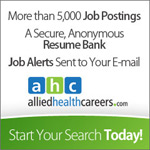 March is National Professional Social Work Month, and this year's theme is "Social Work Matters." It is a positive statement but open ended enough to prompt the question "Why?" from those outside the profession who may wonder what social workers do and how they do it. This is why public education about the profession is so important, especially during this month dedicated to raising awareness.

Why does social work matter? Social work matters because it is the only profession whose mission is improving the well-being of individuals, families, and communities with a concurrent commitment to social justice and a respected code of ethics guiding its members to consider the environmental conditions that contribute to private and public problems in living.

This month's E-News Exclusive, written by one of the nation's most highly respected social work professors and academicians, is a loving tribute to a profession like no other. In the month of March, we make a special effort to honor and celebrate social workers, but we are grateful for their compassion and commitment all year long!

Join us on Facebook and follow us on Twitter!

— Marianne Mallon, editor




Why Our World Needs Social Work
By Frederic G. Reamer, PhD

In January came the disquieting and painful news that Chicago's famed Hull House, founded more than 120 years ago by social work pioneer and Nobel Peace Prize winner Jane Addams, closed its doors due to persistent and relentless financial woes. For social workers who truly grasp the profession's storied history and inspiring mission, news of the shuttered Hull House hit like an unexpected and destructive tornado, tearing asunder a lifetime's worth of memories and precious possessions. In important respects, Hull House has served as social work's spiritual home and totem.



What's particularly poignant is that Hull House—the best known of this nation's settlement houses that proliferated during the late 19th and early 20th centuries—and Addams serve to remind us of what social work is, and needs to be, all about. Addams was one of social work's principal lodestars, understanding with remarkable prescience how social work's unique place in the world would be rooted in the profession's simultaneous commitment to individual well-being and broader social justice issues. In fact, no other human service profession can lay claim to what social work has stood for with its enduring commitment to our world's most vulnerable citizens.

Full Story »




The Changing Face of Older Adult Substance Abuse


As drug and alcohol abuse becomes a growing problem among older adults, social workers must be aware of the health risks and ask some tough questions. Read more »



Medication-Related Elder Fall Prevention


Older adults often take multiple medications with side effects that put them at risk of falls. Know what medications are in your clients' medicine cabinet and how they may increase this risk. Read more »



Texting to Improve Medication Adherence


In an effort to improve medication adherence among elders, Front Porch Center for Technology Innovation & Wellbeing has launched a project that uses cell phone texting to remind older adults to take their medications. Read more »



Therapeutic Use of Expressive Arts With Children


Given the limited access to psychological resources in orphanages, childcare workers must be strategic in their methods and strategies. Expressive arts are a relatively inexpensive and effective method to engage children who have experienced trauma. Read more »




Mental Health Treatment Center Closings
Funnel Psychiatric Patients to Jails
The Chicago News Cooperative reports on mental health treatment center closings resulting in psychiatric patients being placed in jails with no treatment.

Military Moving Faster to Identify
Traumatic Brain Injury
According to NPR, the military is taking steps to correct its poor record of diagnosing traumatic brain injuries.

New Hampshire Fitness Program for People
With Mental Illness Expands
The Huffington Post reports that a fitness program for people with mental illness has received a $10 million federal grant to replicate the program in the rest of the state's community mental health centers.

Hospitals Upgrade Menus to Accommodate
Health Conditions
According to The Wall Street Journal, some hospitals are tailoring their cuisine in new ways to help patients with specific needs.