Listening to Family Caregivers
Family caregivers express their thoughts and feelings about the frustrations and rewards of caring for a family member and how professionals can best support them.
Read more »

Aging Out of Foster Care
The need for a smooth transition out of the foster care system is vital, along with taking better care of youths while they're in foster care. Read more »

Keeping Teen Moms in School — A School Social Work Challenge
Social workers in dedicated school-based programs for teen mothers discuss what helps prevent students from dropping out. Read more »

Teaching About Child Sexual Abuse Prevention With the Safe Touches Program
In keeping with its mission to prevent child abuse and neglect, The NYSPCC developed a curriculum called "Safe Touches: A Personal Safety Training for Children" with the intent of preventing child sexual abuse. Read more »



Keeping Elders Safe
in Their Homes
BeClose is a remote home monitoring system designed to allow people to age in place independently while giving their family members and caregivers the knowledge that they are safe. The system of wireless sensors is fully customizable and tech-friendly, and is based on a research and development partnership with Alarm.com, an in-home wireless monitoring system. Learn more »



Social workers care about their clients, but rarely do they have time to care about themselves. Show yourself a little appreciation with field-inspired gear from our Gift Shop. We've got the perfect item for every situation from busy days in the office to at home visits. Check out our secure online shop today or call toll-free 877-809-1659 for easy and fast ordering.


Social Work Today is mobile for iPhone, iPad, and Android users! Visit www.SocialWorkToday.com/digital on your phone's browser to view the mobile version of this issue and bookmark us for future issues.



You will need Adobe Flash Player to view your digital issue. Go here for a free download.




Therapy. Medication. Therapy and medication. It doesn't matter which of these options someone chooses to treat mental health conditions; according to a recent analysis of how adult respondents viewed mental illness in comparison with physical illness, it does not appear that treatments are valued enough for people to pay for them. Disappointing but perhaps not surprising as mental health has had an uphill battle for decades to achieve parity with physical health regarding insurance coverage. Apparently even recent legislation cannot change attitudes that have been part of our collective beliefs for a very long time about the value and/or effectiveness of mental health treatments vs. physical health treatments. Exploring the underlying beliefs that fail to place mental illness on par with physical illness is part of the process of building a better understanding of the mind-body-spirit connection and of bringing true parity to mental health.

Join us on Facebook and follow us on Twitter!

— Marianne Mallon, editor




The Devaluing of Mental Health Treatment

An analysis of a nationally representative sample of 710 adult respondents reveals that the public is less willing to pay to avoid mental illnesses compared with paying for the treatment of medical conditions. The study, led by Dylan M. Smith, PhD, of Stony Brook University School of Medicine in New York, also found that participants recognized mental illnesses as burdensome—in fact more burdensome than some general medical illnesses—yet were willing to pay 40% less than what they would pay to avoid medical illnesses. The research results were published in the April issue of Psychiatric Services.



The study respondents were recruited from an Internet panel managed by Knowledge Networks, a U.S. survey research firm that maintains a panel of more than 60,000 households that are a representative sample of adults aged 21 and older. The respondents were presented with five health conditions: three medical illnesses or conditions (diabetes, below-the-knee amputation, and partial blindness), and two mental illnesses (depression and schizophrenia). Participants rated each health condition for severity and level of burden in relation to quality of life. Then they indicated how much they would pay, out of pocket, to avoid the condition.

Full Story »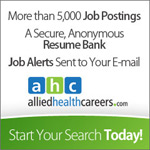 New Images Challenge Prevailing View
of Alzheimer's Disease
The New York Times reports on a new book of photographs showing another view of a disease—one in which people can live engaged lives and experience love and joy.

Supreme Court Decision on Affordable Care Act to Affect Medicare
According to experts interviewed by NPR, a Supreme Court decision against the Affordable Care Act could wreak potential havoc on Medicare.

Adolescent, Young Adult Health Improvements Not Keeping Pace
USA Today reports that while infant and child health has significantly improved, a new UNICEF study shows that teen and young adult health are not showing the same improvements.

Efficacy of Autism Medications Questioned
According to The Huffington Post, some scientific journals' tendency to favor studies with positive results may skew the understanding of how effective some medications used to treat autism are.



Social Work Today's CE program offers social workers the opportunity to earn CEs from the comfort of their homes or offices.

Visit www.SocialWorkTodayCE.com today and join the thousands of professionals from across the country who have already have taken advantage of this great program.

Simply read an issue of the magazine, complete the online exam or the printed exam published in the magazine, and earn 2 CE credits! PLUS, you have the opportunity to earn CE credits from past issues, too! See what all the talk is about. Visit www.SocialWorkTodayCE.com today for more information!




Have a product or service you want to market to social work professionals, or an open position that you need to fill quickly? Social Work Today offers many flexible advertising programs designed to maximize your results. From print advertising to e-newsletter sponsorships, website advertising to direct mail opportunities, Social Work Today helps achieve your goals. E-mail our experienced account executives today for more information or call 800-278-4400!

AlliedHealthCareers.com is the premier online resource to recruit social work professionals. Post your open positions, view resumes and showcase your facility's offerings all at AlliedHealthCareers.com!