M3 Clinician for Screening,
Assessment, and Monitoring
M3 Clinician provides an individualized patient assessment geared toward early detection, comorbid illness, and catching people in distress irrespective of their particular diagnosis. Meanwhile, its dimensional subscores help place patients on a clinical map, leading the clinician toward the appropriate diagnosis. M3 Clinician facilitates longitudinal monitoring and communication between the care team in a medical home environment.
Learn more »

WhatsMyM3 Helps Facilitate
Mental Health Dialogue
The M3 website encourages individuals to complete the M3 Screen, a self-rated checklist for potential mood and anxiety symptoms. The checklist responses trigger a feedback page indicating each individual's relative risk for depression, an anxiety disorder, bipolar disorder, and PTSD. The screening responses and the resulting risk analysis then may be shared with a healthcare professional. The information provided expedites and organizes a discussion between doctor and patient of relevant mental health issues at the next office visit, helping direct the clinician toward a more accurate diagnosis. Learn more »



It is hard to ignore the recent public service announcements on television featuring people whose health has been ravaged by the effects of smoking. The fact that they are hard to ignore is exactly the point—they make an impact, hopefully one profound enough to influence behavior. As a former smoker, they have elicited feelings of gratitude that I quit years ago and regret that I didn't see images like these and quit sooner.

Our E-News Exclusive examines the research and thinking behind the creation of graphic antismoking images and points out that the FDA was expected to join the antismoking campaign with a federal mandate to place graphic labels on cigarette packs has been delayed by a judge's decision earlier this year that requiring such labeling violated free speech.

Is this really a free speech issue? It may be just a missed opportunity to take another step toward preventing disease and mortality by helping to change people's minds about starting or continuing to smoke cigarettes.

We welcome your comments at SWTeditor@gvpub.com. Visit our website at www.SocialWorkToday.com and join our Facebook page.

— Marianne Mallon, editor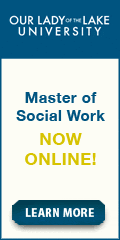 Graphic Antismoking Images:
Will They Work?
By Jennifer Van Pelt, MA

This year marked the first appearance of graphic antismoking advertisements on television, billboards, and social media outlets. Sponsored by the Centers for Disease Control and Prevention (CDC), this national media campaign, "Tips From Former Smokers," is designed to shock smokers into quitting and prevent others from starting to smoke by demonstrating real-life, painful, debilitating, and fatal consequences of smoking. Eight television ads (including one in Spanish) and several radio and print ads depict former smokers with severe ailments describing the dangers of smoking. The campaign targets those aged 18 to 54, but the CDC and other public health professionals are hoping to also impact children and young teens.

Full Story »




Prescription Painkiller Restrictions
Blocked by Lobbyists
According to The New York Times, congressional efforts to create stricter controls on prescription painkillers have been stymied by pharmacy lobbyists.

Loneliness, Social Isolation Increase Risk
of Premature Death
CNN reports on research showing that loneliness affects not only quality of life but quantity of life.

Rural South HIV-Infection Rates Rise;
Specialist Shortage Continues
According to USA Today, roughly one-half of all new HIV diagnoses are occurring in southern states, and a shortage of treatment specialists exists in those areas.

Survey Respondents Find Aging to be as Expected and Better
The Huffington Post reports on a survey where a sizable number of respondents said the experience of getting older is what they expected, and some said it was better than anticipated.