Helping Youths Create
Success Stories
Visit our Media/Arts section to read about an animation project helping to promote mental health in court-involved youths. Learn more »



Technology Gives Children With Disabilities Age-Appropriate Voice


The New York Times reports on a text-to-speech application that helps children who cannot speak sound like children instead of adults. Learn more »



Have a product or service you want to market to social work professionals, or an open position that you need to fill quickly? Social Work Today offers many flexible advertising programs designed to maximize your results. From print advertising to e-newsletter sponsorships, website advertising to direct mail opportunities, Social Work Today helps achieve your goals. E-mail our experienced account executives today for more information or call 800-278-4400!

AlliedHealthCareers.com is the premier online resource to recruit social work professionals. Post your open positions, view resumes and showcase your facility's offerings all at AlliedHealthCareers.com!


Social Work Today is mobile for iPhone, iPad, and Android users! Visit www.SocialWorkToday.com/digital on your phone's browser to view the mobile version of this issue and bookmark us for future issues.



You will need Adobe Flash Player to view your digital issue. Go here for a free download.



A Secure, Anonymous Resume Bank
Job Alerts Sent to Your E-mail




One Degree, Many Career Paths:
Explore the MSW@USC

There's still time to register at no cost for the webinar, One Degree, Many Career Paths: Explore the MSW@USC, on Tuesday, August 28, 2 pm EDT (11 am Pacific). Learn how you can earn a Master of Social Work online and what makes USC's Virtual Academic Center experience different from any other learning environment you've ever encountered. Don't miss this opportunity to learn why the top-ranked University of Southern California's MSW@USC may be the right choice for you.

Register Now  »



Social Work Today's CE program offers social workers the opportunity to earn CEs from the comfort of their homes or offices.

Visit www.SocialWorkTodayCE.com today and join the thousands of professionals from across the country who have already have taken advantage of this great program.

Simply read an issue of the magazine, complete the online exam or the printed exam published in the magazine, and earn 2 CE credits! PLUS, you have the opportunity to earn CE credits from past issues, too! See what all the talk is about. Visit www.SocialWorkTodayCE.com today for more information!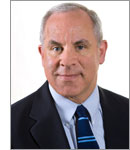 As social workers, you confront ethical challenges and regularly have your risk management skills put to the test. Sometimes, these challenges aren't always readily apparent, so you need to be prepared with as much expert insight on the subject as you can find.

Social Work Today keeps a close watch on these issues with our regular "Eye on Ethics" columns, contributed by Frederick G. Reamer, PhD, professor at the School of Social Work, Rhode Island College in Providence, RI and one of the foremost experts in the country on social work ethics.

Click here for Dr. Reamer's latest column, The Ethical Implications of Online Social Work Education.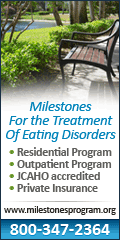 Complicated Grief — Does It Belong
in DSM-5?
Most clinicians agree that complicated grief exists, but controversy has arisen over whether this state of prolonged mourning warrants DSM-5 classification as a separate disorder. Read more »

Pure Obsessional OCD — Symptoms
and Treatment
Individuals with this condition often practice repetitive mental rituals to counteract what they believe are evil or psychotic thoughts. Read more »



Couples and Binge-Eating Disorder


Binging on food behind closed doors by one or both partners is a behavior that could strain any couple's relationship. Read more »




Social workers care about their clients, but rarely do they have time to care about themselves. Show yourself a little appreciation with field-inspired gear from our Gift Shop. We've got the perfect item for every situation from busy days in the office to at home visits. Check out our secure online shop today or call toll-free 877-809-1659 for easy and fast ordering.